Badr Hari: One round is enough for me to finish Verhoeven
01.11.2016 20:03 root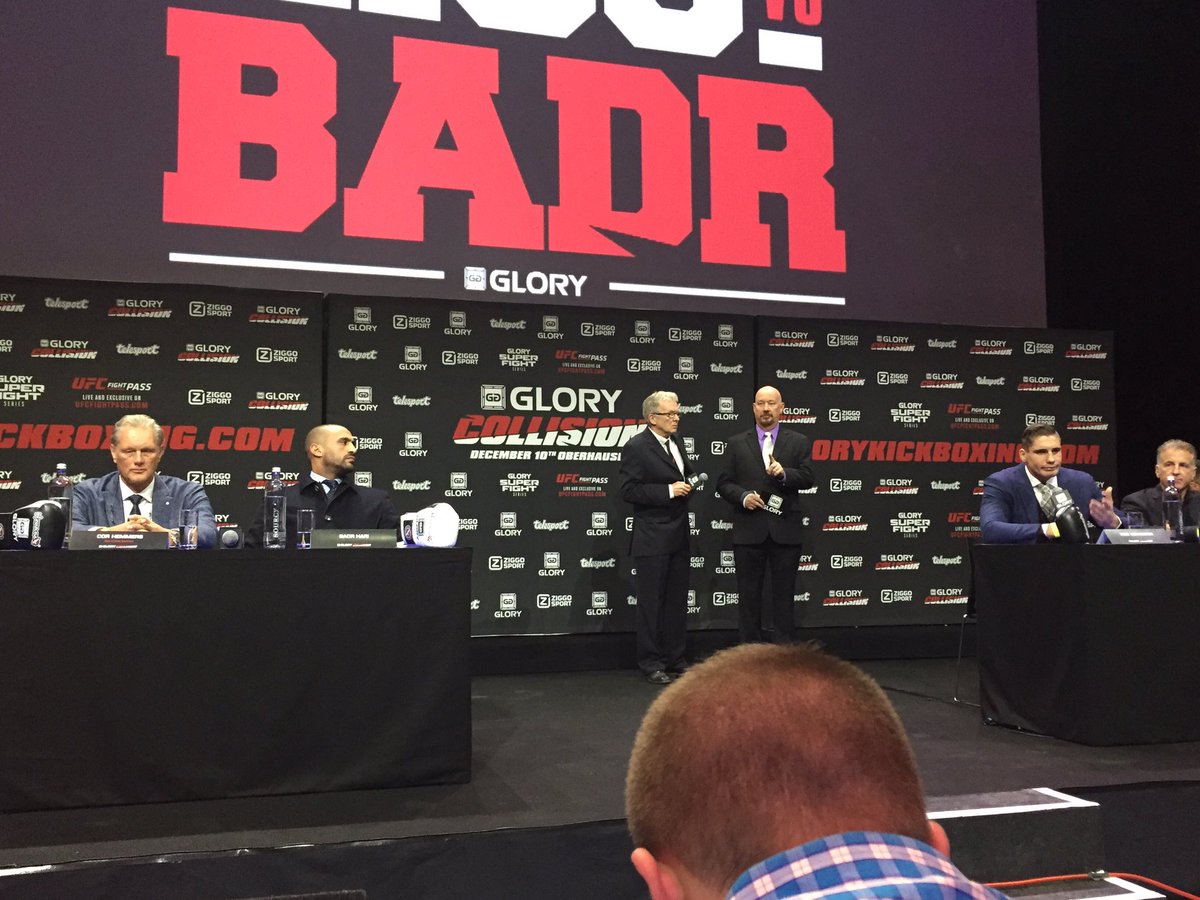 There will be a press conference devoted to tournament Glory COLLISSION today, on November 1st, which will be held on December 10th in Essen, Germany.
Recall that the main event of the evening will be the fight for the Glory heavyweight belt between the Dutch Rico Verhoeven and challenger from Morocco, the legendary Badr Hari.
According to the correspondent of Hay Sport press conference was tough enough, it is worth to highlight the words of the young champion from the Netherlands Rico Verhoeven.
Badr is representative of the old school. I am a representative of new one. Look, he has never fought for 5 rounds, he's not used to this war.
Badr said that, when I fought in the Amateurs, he has already fought in Japan. Yes it has. And that means he's just old. After the first two rounds he couldn't fight.
The new school is stronger than the old one. I will win this fight.

Badr Hari was laconic.
In a fight with Rico I need only one round. Just one round and it will be all over for him. I would love Glory to hold a tournament in Morocco, there are many fans of kickboxing, as much as fans of Boxing in Puerto Rico.
It is worth noting that at the end of the press conference when the fighters are invited to arrange a "face-to-face" Badr Hari surprisingly left the audience. Champion called that move disrespectful, but the norm for such a character as Badr Hari.
---
---
Комментарии для сайта Cackle
---
News Kickboxing