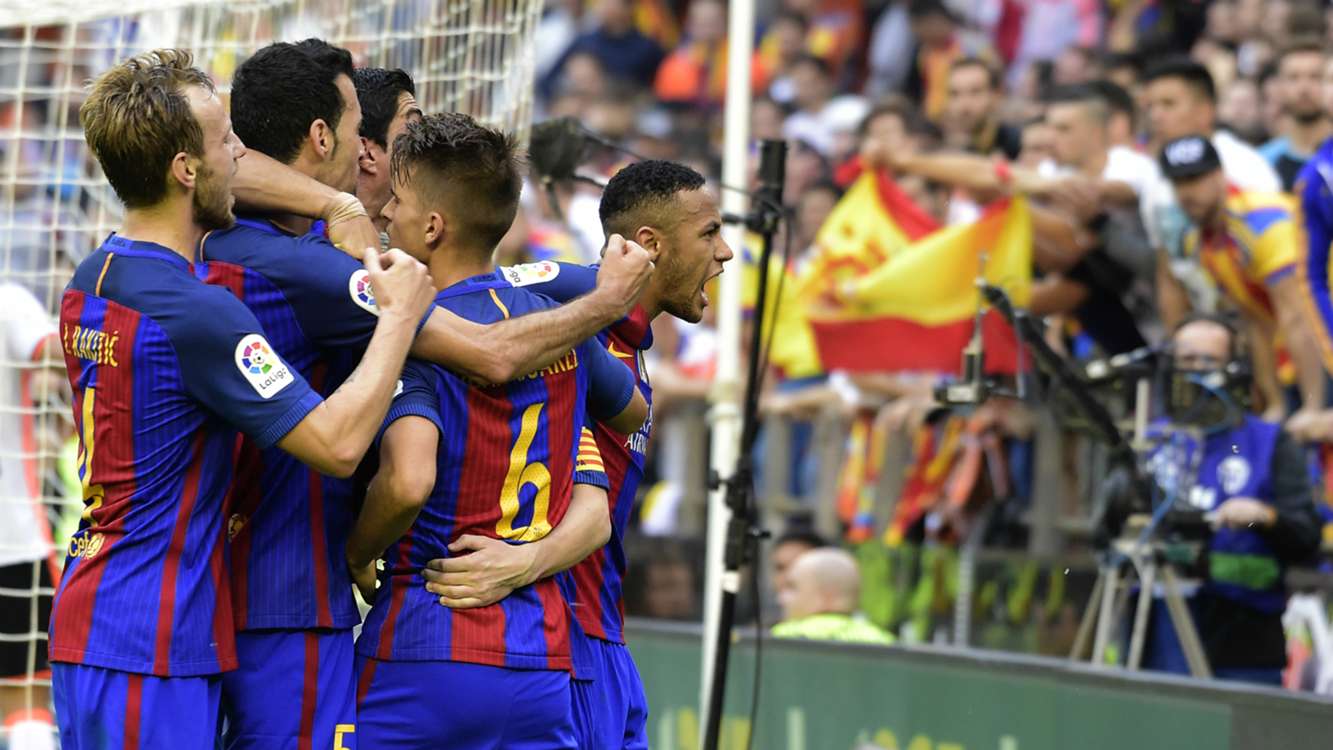 In the 9th round of the championship of Spain "Valencia" took Barcelona on the "Mestall" and won 2:1, but allowed the opponents to equalize the score, and in the last minute of overtime, the Argentine forward of"Barcelona" Lionel Messi executed the penalty and brought victory to the blue-garnet.

Players of "Barcelona" began to celebrate a goal near the home crowd. Nerves of 17-year-old fan of "Valencia" could not stand, and a fan threw a water bottle on the field that hit Luis Suarez and Neymar.

"As soon as I threw the bottle, then realized that made a terrible mistake. But I also know that Neymar insulted and provoked the fans of "Valencia". The bottle was almost empty, but five players fell, feigning contact and pain. However, I would like to apologize for my actions at Barcelona, and especially at the club all my life, "Valencia", — said in the text of the letter which was sent to the editors of Radio Valencia.